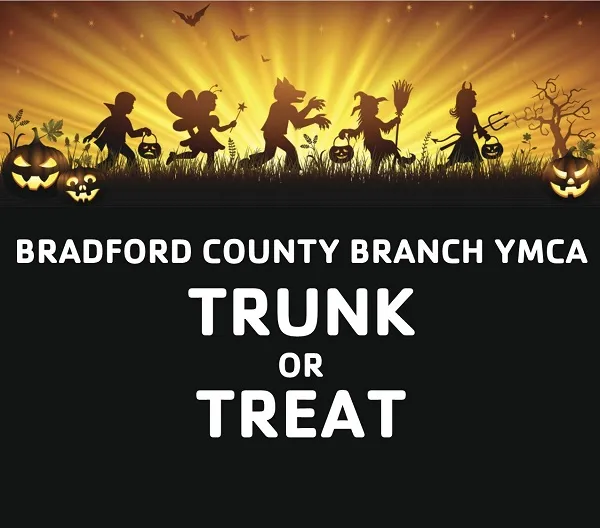 YMCA Trunk or Treat!
Saturday, October 28, 2023 from 4:00 - 5:30pm
Merrill Parkway
Join us for some pre-parade fun! Find your parking spot and parade seat, then the kids can walk through the train of trunks!
Costumes are encouraged. Voting will take place for your favorite trunk. Downtown restaurant and business specials and Fire Twirling!
Parade to follow at 7:00pm.
Additional specials and activities will be added as businesses join in.
Weather decisions will be based on the Towanda Borough Parade.
Trunks Needed: Registration is Required - Community members, companies, clubs and organizations are invited to decorate your car or trunk and spend an evening having fun passing out candy. Please no homemade treats. Cleanup required immediately after.

To register call 570-268-9622 ext. 604 or Register Online!